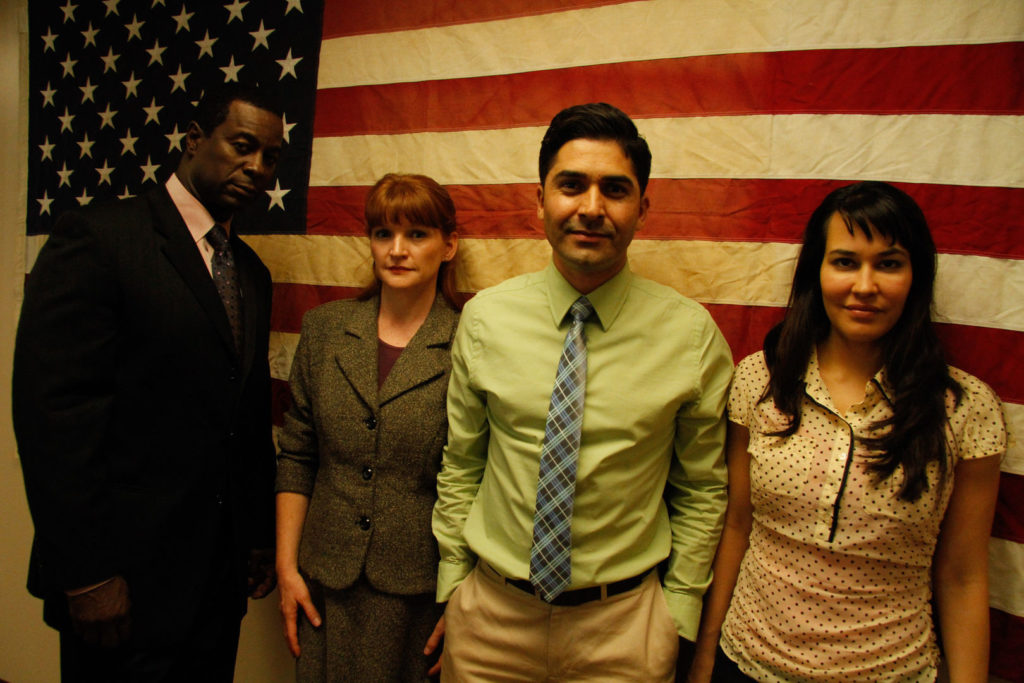 Join IFI
IFI Membership is an entry into an exclusive fellowship of film artisans, enthusiasts, and practitioners.
Independent Film Institute, aka IFI, was created to provide a quality venue for filmmakers to present quality works that illustrate mastery of the craft. The mission of IFI is to provide filmmakers with a platform to connect, learn, and reach people with quality stories via the video and film craft. Our films not only entertain but encourage conversation. We are proud to be an official fundraiser for the Wounded Warrior Project. We encourage donations to this and other worthy veterans groups. IFI honors American veterans in numerous other ways. IFI provides a discount to veteran filmmakers to encourage talented veterans to share their important works with us. IFI showcases veteran films, stories about service, and wants to hear from all veterans on any issue they feel is important.
We do everything we can to help filmmakers improve their craft and promote the filmmakers. There are multiple ways we do this and fulfill our mission:
1) As a thank you to filmmakers who submit their films to us, we provide an evaluation of every film as a courtesy. Our judges panel is made up of professionals who work in various parts of the business. Their evaluations give each filmmaker professional tips, tools, and advice they can use to improve their film and craft.
2) We have educational articles, tips, and videos we share with filmmakers and provide a lot of audience feedback/interaction.
3) Multiple ways and opportunities to connect and build relationships with other filmmakers, movie fans, and friends in the community through round table discussions, online events, and conversations.
Instructional films, documentaries, short shorts, shorts, features, and all types of films are accepted. However, films must not contain nudity, strong sexual content, glorified violence or excessive foul language.
MORE DETAILS
IFI films are of various genres and have powerful stories to tell. They have been narrowed down from hundreds of films throughout the world by our staff of professional filmmakers. They are chosen because they are technically sound, thought-provoking, and powerfully entertaining. Memberships are available. Members help review and award our filmmakers. They can vote on their favorite films in each category, and have the opportunity to provide valuable feedback to our filmmakers.
MEMBERSHIPS AND SPONSOR OPPORTUNITIES
We greatly appreciate all members, donors, and sponsors.
If you would like to inquire about becoming a sponsor, or for more information, please contact IFI Director, Ryan Sharp, at 727-798-1101.
We all are here for different reasons and would like our needs met in different ways, so IFI offers a series of membership packages especially designed for you. You can click on the bronze, silver, or gold packages to sign up. Or check out our other packages.
Other packages unique to you…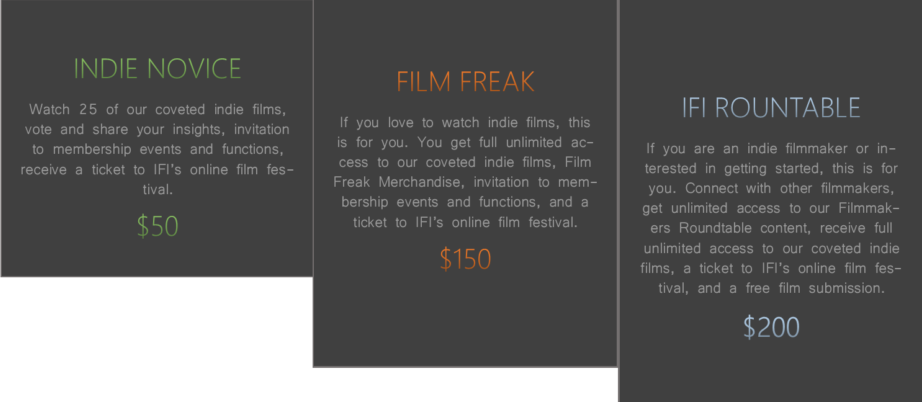 Please note that only the Gold, Film Freak, and IFI Roundtable memberships give you unlimited access to all our films. To see the specific films included in the Bronze, Silver, and Indie Novice packages, click here. To join one of our specialty packages (Indie Novice, Film Freak, or IFI Roundtable) click your choice below.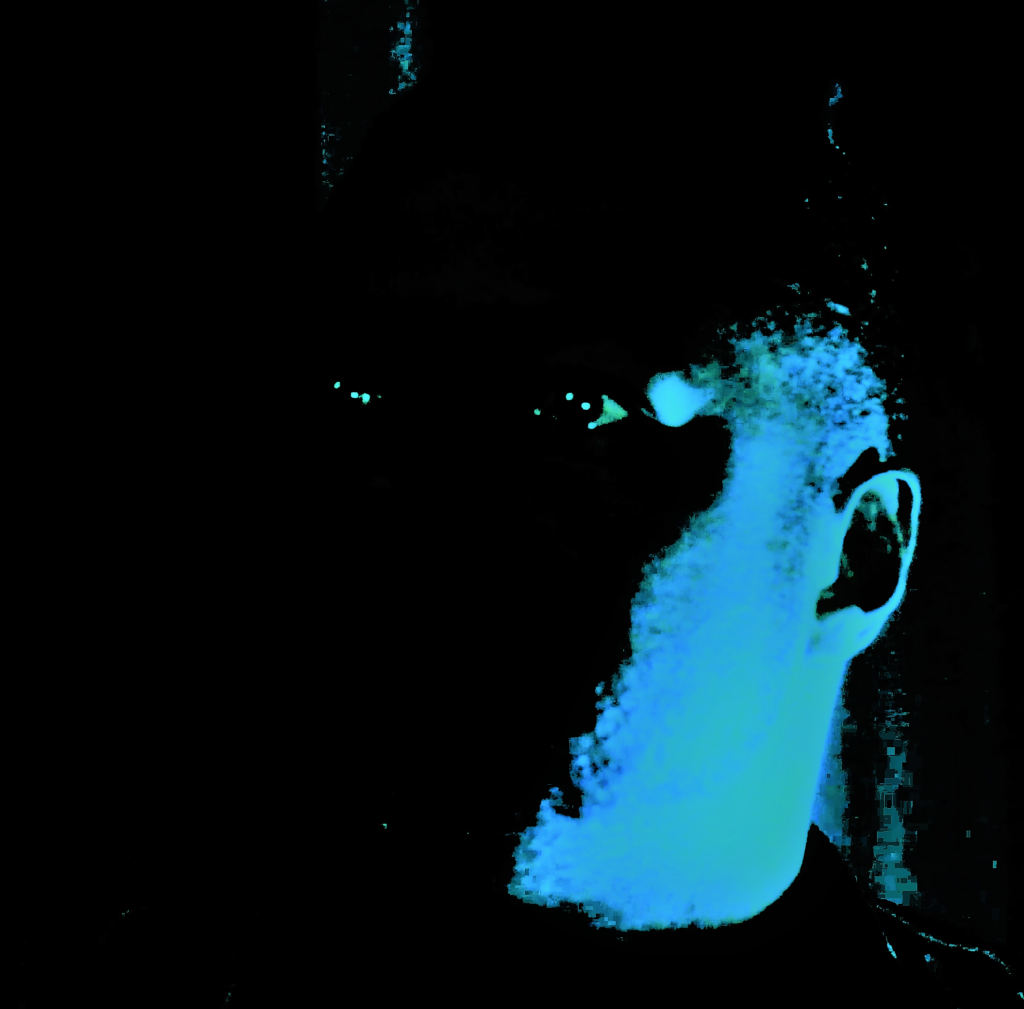 Official IFI Selectees have the opportunity to join the IFI Filmmakers Club. This exclusive membership provides special benefits and awards to film artists who make our Selections Fellowship.
If you were sent an invite via email (with code/instructions) and wish to join the club, Join Now.
If you aren't really sure what package best fits you but would like to make a donation to help IFI fulfill its mission, we appreciate your generosity.